I love beautiful oil paintings, and I especially love beautiful oil paintings of dachshunds. These below not only capture the beauty of our favorite breed, but also their spirit. Look at those sparkling eyes!
I hope you enjoy these as much as I have:
This black and tan is a dead ringer for my doxie Duke
who passed away in June 2017
This is a photo of Duke--see the resemblance?
Black-and-tan smooth
Longhaired shaded cream
Standard smooth red
Longhaired shaded cream
Wirehaired black and tan
Longhaired black and tan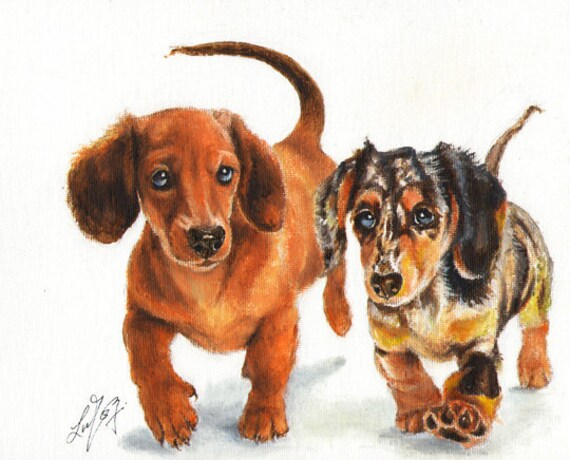 Smooth red and longhaired dapple puppies
Smooth black and tan
Have a great weekend, doxie lovers!