As doxie lovers know, our beloved breed comes in all types of coats and colors. Today we feature the gray or blue dachshund coat, and like other types, come in solid, dapple, or piebald, along with a mix of other colors as well.
For a complete explanation of dachshund coat colors, this site gives lots of good information. Click on the link below: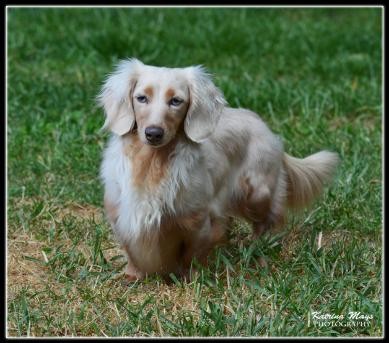 I have never personally seen a gray or blue dachshund, because they are fairly rare. If you have one, you probably get lots of comments from people!
Dachshunds . . . you gotta love 'em, because they're THE BEST!!